Three journalists share their experiences and tips on crafting backup-plans during cross-border collaborations.
You had the best protagonist for your story. Or at least, you thought you did. Suddenly, that person wasn't answering your calls anymore. You had to find an alternative. And, oh, what if a global pandemic turns your whole schedule upside-down?
Every journalist has experienced it at least once: a sudden change of plans. This can happen even more often while working on a cross-border story. The solution? Backup plans. In this article, three journalists share their experiences and offer advice on how to make a Plan B.
The first interviewer shares how he adapted his plans when the pandemic scuttled his original schedule. The second describes what happened when her lead protagonist dropped out of the story. And the third provides tips on what to do when Russian migration agents are on your tail...
Interview with Vlad Odobescu
1. What was the topic of your cross-border story?
In December 2019 I started working on a cross-border investigation about gambling addiction in Romania and Italy together with two Italian colleagues. Initially we envisaged the story as a comparison between two regions in Romania and Italy and their handling of gambling addiction.
Valea Jiului in South-Western Romania was once an important mining area. When the coal mines started to close from 1997 onwards due to a World Bank restructuring program, unemployment and emigration shot up. Within a few years, the region became a haven for the slot machine and casino industry, where redundant workers would while away their time.
Meanwhile, in Pavia, a city known for many years as "The Las Vegas of Italy," authorities found ways to deal with gambling addiction with the help of NGO's like No Slot.
2. What was your original timeline?
After a pre-research phase, we scheduled a first research trip to the two regions for December 2019 and January 2020. In February 2020 we intended to schedule interviews with authorities and industry representatives, and to look at the broader context of gambling addiction in Europe. We planned a second research trip for March 2020 in order to deepen our knowledge on the regions and the topic. Finally, in April 2020 I was supposed to travel to Italy and one of my Italian colleagues was supposed to travel to Romania to get different perspectives from the team. We planned to write, edit and publish the stories in Romanian, Italian and English between May and June 2020.
Our questions were: Through what mechanisms are social problems transformed into raw material for the gambling industry? Who benefits from gambling addiction? What solutions are available for addicts?
3. What happened then?
In short, the COVID-19 pandemic happened. In mid-March, gambling venues in both countries—as well as bars and restaurants—closed. At the same time, travelling became much more difficult and we realised that our field trips needed to be delayed.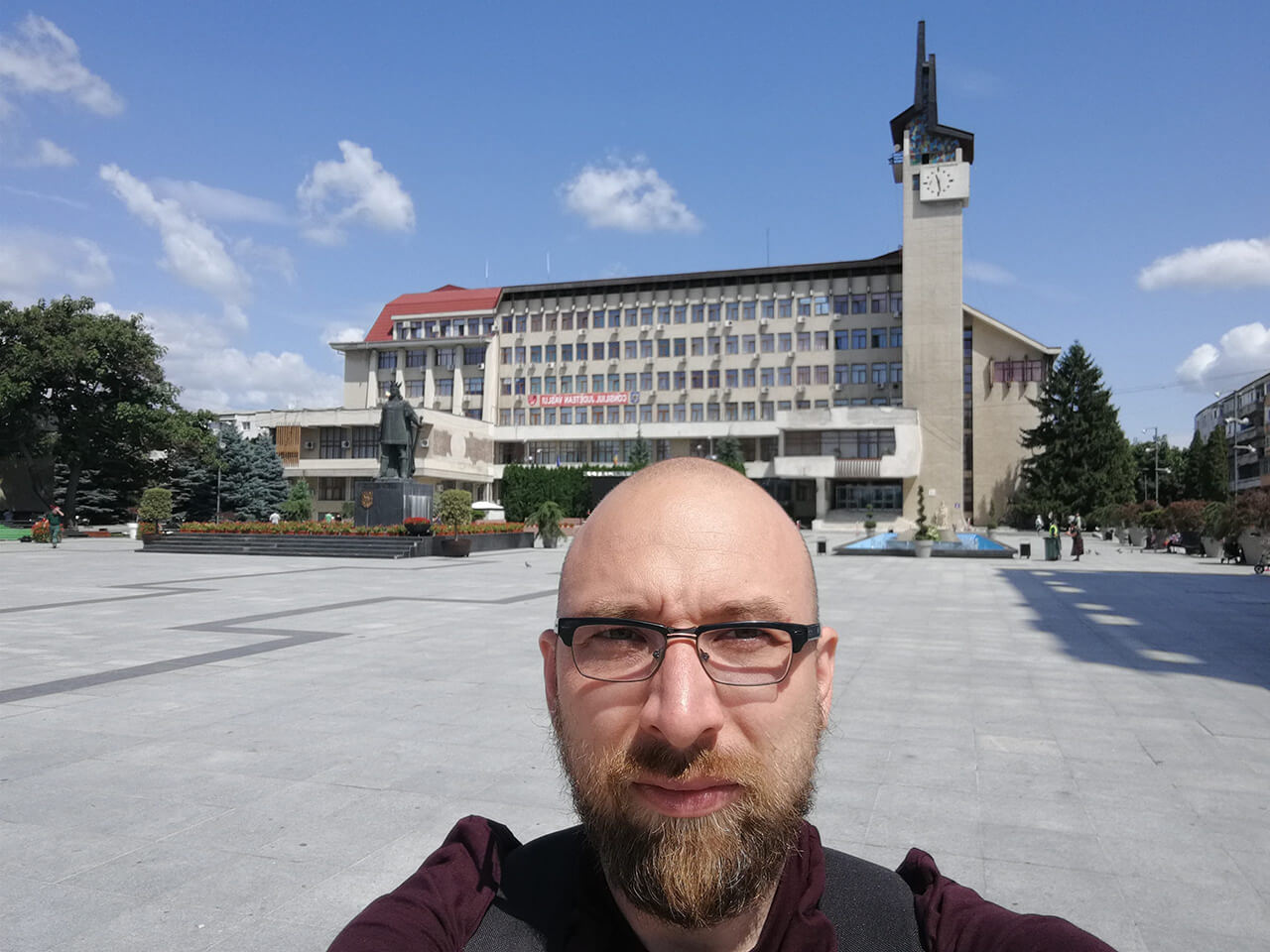 Credit: Vlad Odobescu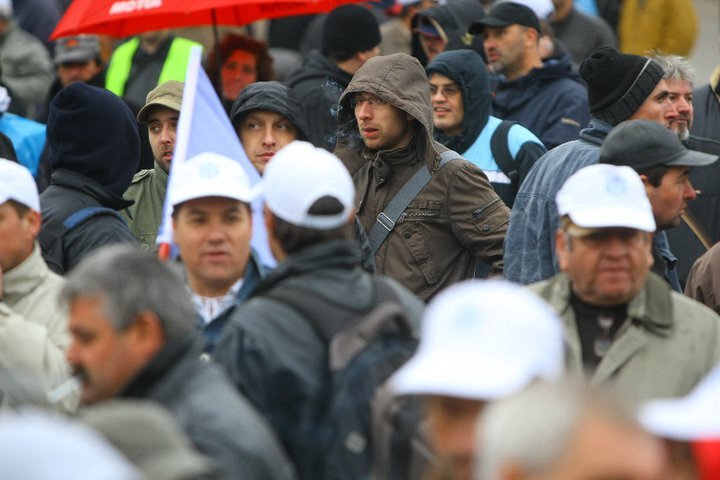 Credit: Codrin Prisecaru
4. Did you have a backup plan?
In December 2019, we prepared a "minimum" and a "maximum" version of the story (for more information on what these terms mean, read this article in the series). The minimum we imagined was meeting some gambling addicts in Italy and Romania and presenting a few case studies. The maximum was a panorama of the gambling world with a focus on human stories, but also covering the industry and its main players.
But both these versions were suddenly limited under the new circumstances: of course, in December 2019 we couldn't imagine the world would soon experience a pandemic which would shut down basically everything. We decided the best way to deal with the situation was to postpone the publication of our project, which was initially scheduled to be published in June. This gave us more time to develop a new angle for our story: in the end, we decided to focus on the effects of the pandemic on the industry and its players. Gambling venues reopened in June in Romania and Italy, and we re-started our project, focusing on this new angle.
Now I don't think about what happened as hurting our story. Quite the opposite: it actually gave us an interesting angle to understand both the players and the industry. A moment of crisis is always a worthwhile case study.
5. What or who helped you craft this backup plan?
We had a mid-term meeting with the n-ost team in March. They encouraged us to go in this new direction, focusing on the effects of the pandemic on the gambling industry. We already had good sources who could help us go down this new path.
6. You were working on a cross-border story. How did this influence your backup plan?
I would say that cross-border stories are a bit less flexible than regular ones, because they involve coordination between journalists in different countries and sometimes between different publications with different agendas. So the backup plan can be a real pain if you don't negotiate it properly within your team.
Advice:
Make a minimum and maximum story: When formulating your working hypothesis, think about a minimum and a maximum version of your story. Even if you have pre-researched extensively, circumstances can change quickly, and having a minimum goal will ease the pressure of creating "the perfect story."
Communicate and plan: It's best to have a rough idea of a Plan B ready from the very start, in case something unexpected happens that means you have to make significant changes to your original plan. If that occurs, keep everyone up to date with new or possible leads, ask for advice, and build the best new version of your project together. It's crucial to communicate as much as possible with your team members.
See opportunities in crises: Don't be disappointed if things don't go as you initially planned. Do the best you can with what you have. Try to see crises as opportunities to explore new angles in the story.
Vlad Odobescu is a Romanian feature writer with 15 years of experience, currently working with DoR (www.dor.ro), a magazine based in Bucharest. He brings an anthropological touch to his stories: he likes to immerse himself into small communities and find surprising connections, in order to discover—together with his readers—layers of meaning.
Interview with Lorelei Mihala
1. What was the topic of your cross-border story?
In 2018 I worked together with an Italian journalist on a story about Romanian women working as caregivers in Italy—popularly called badanti in Italian—who were suffering from depression. We were producing the article with a Reporters in the Field grant and we planned to report from Italy and Romania. Many women doing these jobs had experienced mental health problems because they were far from their families, isolated 24 hours per day with the people they took care of, and they had no social life. Their only support came from other badanti whom they would meet on Thursday afternoons or on Sundays, when they had a little bit of time off--for many, church attendance on Sunday was the only chance they had to meet other badanti and speak in their own language. The problem of lonely Romanian caregivers was highlighted by researchers at Udine University, who dubbed it "Italy Syndrome."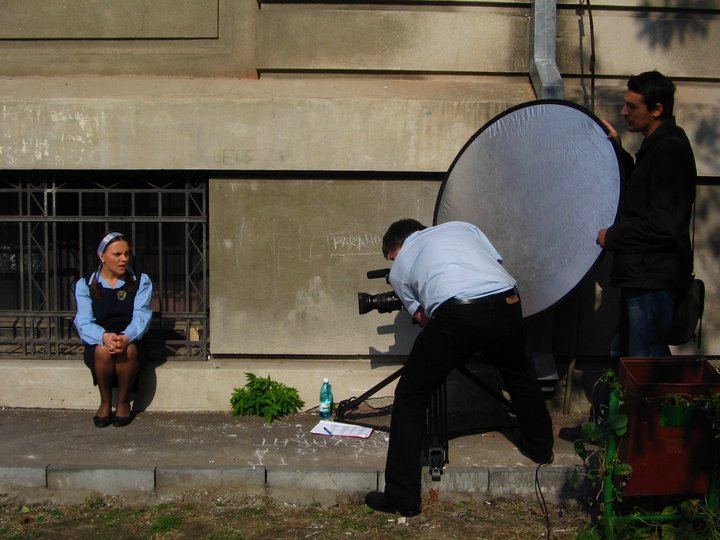 Credit: Lorelei Mihala
Credit: Lorelei Mihala
2. What was your original timeline?
Everything was clearly organised: each team member was given a one month research period to contact people to interview. I covered the Romanian angle, and my colleague the Italian angle. I had to contact the Romanian women working in Italy; a lawyer who was helping them with legal advice; the Romanian church attended by badanti in Rome; and doctors from the biggest psychiatric hospital in Iasi, Romania, which has a number of patients suffering from Italy syndrome.
My colleague was responsible for arranging interviews with officials from the Italian Ministry of Labour; the Italian caregivers labour union; a work placement company in Italy; and university professors who researched the Italy syndrome.
This one-month research period was followed by one week of reporting in the field, with in-person interviews scheduled in Rome and Tuscany, and one week of reporting in Iasi, Romania. During our field-work trip, I did the interviews and my colleague shot videos and photos. The interviews were set up with a clear timeline for each day, with follow-up calls for confirmation one week in advance and again one day before.
3. What happened then?
Most of our interviews were in Rome. However, we had one interview planned with a Romanian woman in a village near Arezzo, Tuscany. This was almost 200km from Rome, a bit over 2.5 hours' drive.
While all the women we interviewed said that they felt lonely and isolated, and recognised the so-called "Italy Syndrome" in themselves, the woman in Tuscany had an even more emotional story that she was willing to share with us. She had left Romania on her daughter's birthday and saw her two kids again for the first time only after two and a half years of working. She had been in Italy for eight years and had recently started taking antidepressants. I had contacted her on Facebook, and the first time we spoke on the phone we talked for more than one hour, and she said that she was very keen to meet us.
I re-confirmed the interview before I travelled to Italy and I called her again one day before it was scheduled. In our second phone-call, I asked if we could meet at her apartment—to understand the environment in which she lived—and eventually meet the person she took care of. She declined, saying that in order for us to meet the elderly person she took care of, she would need permission from that person's lawyer (in Italy, people with no living relatives are given a legal representative who takes care of them when they age.) Still, she suggested that we meet her outside her flat, in a cafe in the town. My Italian colleague then butted in, and asked over the phone if she could put us in contact with the elderly person's lawyer to get permission. The woman firmly replied no. I reassured her that if something went wrong, she could call me, and reiterated that we were travelling all the way to Tuscany only to meet her. I wanted to be clear about this last point, while still displaying sensitivity to her situation.
The next morning we travelled as planned, and called her when we arrived in the small town. We got no response to numerous calls, texts or Facebook messages, and the lady never showed up. After waiting for a few hours, we left, dismayed and soaked from the rain.
4. Were you expecting this kind of difficulty?
For our story we were working with people who can be unpredictable, given that they are in difficult situations. I don't think that journalism is about getting an interview at whatever cost. As journalists, it's easy for us to do the interviews and then leave, but for the people we talk to, it's harder: in this case, our interviewees mental health problems were exposed and it wasn't easy for them to speak to two strangers. They are not "stories" or "case studies," but real people, reacting emotionally.
Of course I would have liked her to call and to say that she changed her mind, so that we wouldn't have wasted our journey. But as frustrating as it is, these things happen: our interviewees are ordinary people with feelings, who often have a fear of meeting journalists, and come with complicated histories that can make them unpredictable.
Every time I spoke with her, there was no sign that she didn't want to do the interview. I think she just got scared when she heard that we wanted to contact the legal representative. Maybe she didn't want him to know that she was giving an interview; we don't even know if she had a legal working contract. At the time, I was a bit frustrated because I should have followed my intuition and not pushed her before meeting in person. I should have explained to my Italian colleague that we needed to win her trust first. Because I was coming from Romania, I had a better understanding of these people and knew a bit better that they can be suspicious of the media.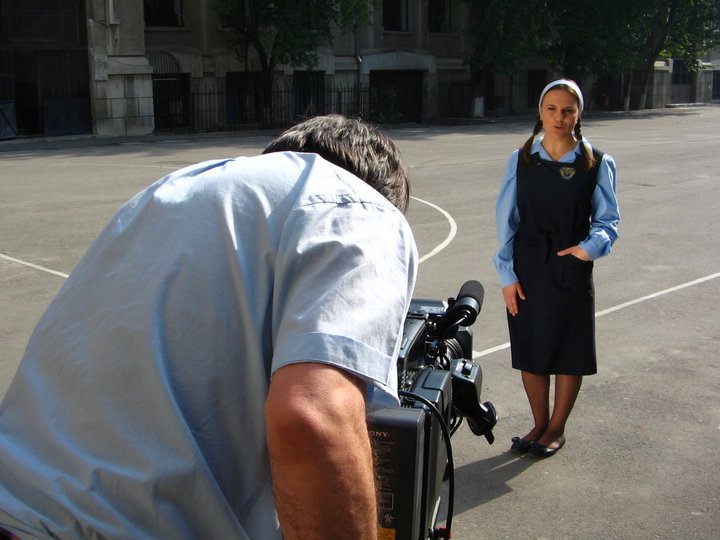 Credit: Lorelei Mihala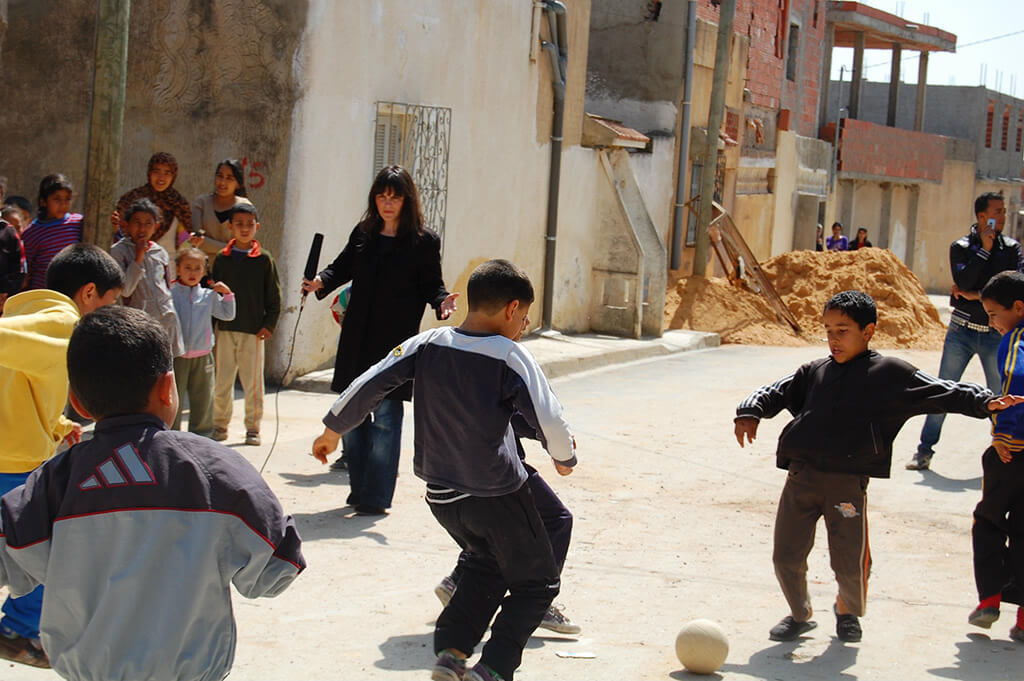 Credit: Lorelei Mihala
5. Did you have a backup plan?
In journalism, there is always a possibility that someone won't show up to an interview. That's why it's best to have several options for people you could interview, and to prepare a backup plan if one of your main subjects drops out. In this particular case, it was not possible to find someone with the same profile who was willing to talk to us. What you can do in such cases is to turn from a maximum story to a minimum one.
6. What or who helped you craft a backup plan?
An Italian lawyer we interviewed posted on his Facebook page that we wanted to talk to Romanian caregivers, and my colleague was contacted by another badante after this announcement. She was not on antidepressants, but we were able to visit her and have her share her story with us, as well as meeting the person she took care of. From the beginning, we had planned to do interviews at the mental health hospital in Romania with women who were being treated there. We were lucky that we got the interviews from the hospital that we wanted, and that provided a fuller picture of the phenomenon. For some patients it was almost a relief to speak to us, especially because their names were not disclosed.
7. You were working on a cross-border story. How did this influence your backup plan?
There are more costs involved in cross-border stories. You have limited time to travel, and so unforeseen situations can add a few extra days to your schedule. This makes it even more crucial to have a backup plan.
For me, when there are already signs that things might not work, I am thinking about Plan B, Plan C. A colleague once told me: "If you are not lucky enough, then you are not a journalist." That means don't sit around waiting for things to go to plan—make backup plans and find your lucky situation in the unexpected. Every journalist has their disappointments and wasted efforts, but sometimes you can get an interview that saves the story or makes it great if you are open to changing your original plan.
Advice:
Make a comprehensive list of interviewees: Have a backup list with people whom you can immediately call to interview if someone is no longer willing to talk to you. If this is not possible, the minimum is to have at hand a number of sources like organisations, think-tanks, NGOs and official institutions that you can call to look for other interviewees.
Be flexible: Don't get stuck if something doesn't go to plan. Maybe the back up interviews and your other sources won't replace the great interview you initially planned, but at least it will assure you a minimum base for the story, which you can flesh out later.
More time: Add some extra days of cushion into your schedule in case things don't go to plan.
Culture and sensitivity matter: Pay attention to cultural differences and trust your colleagues in their respective countries. Also, be aware of your interviewee's personal situations.
The Italy syndrome story was published by Al Jazeera and by RSI, the Swiss public broadcaster. Lorelei Mihala has been working for more than twenty years in journalism and communication, as a TV journalist for Romanian public television and a contributor to BBC News, Al Jazeera and Euronews.
Interview with Andreas Rossbach
1. What was the topic of your cross-border story?
I was working on an Investigative documentary for the BBC, shedding light on how state-organised human trafficking schemes help to finance Kim Jong-un's nuclear programme.
The North Korean regime maintains one of the world's largest forced labour systems. The government, short of cash due to international economic sanctions, sells its own people as labourers to work in construction in Russia, China and other countries around the world—including Poland, a member state of the European Union.
Experts estimate that since Kim Jong-un came to power in 2012, the number of so-called 'Work Brigades' sold abroad has risen to include more than 150,000 people. Traffickers lure North Koreans with the promise of high wages, but when the workers arrive on foreign land, they are made to work up to 14-hour days, under harsh conditions, for little or no pay. Their wages are transferred directly to the North Korean government. They live under constant surveillance by Korean agents and local supervisors, and their contracts can last for years.
The film is based on covert footage and conversations with workers, middlemen and employers in Poland, Russia and China. The workers' sometimes shocking stories show the cynicism and inhumanity of this system. The beneficiary is the North Korean state, which finances its nuclear programme with money generated through this forced labour. However, this film also shows how construction companies, food manufacturers and shipyards in dozens of countries around the world are complicit in modern-day slavery.
We were an international team of journalists from Germany, South Korea, Poland and Russia.
2. What was your original timeline?
The documentary was filmed over two years, in 2016 and 2017. It shows how the North Korean regime and the forces of globalization have made a Faustian pact: underpaid workers toil for the dictator's nuclear programme while the United Nations and the European Union seem unaware of the extent of the forced labour. I was mainly involved in the second year, when we filmed in Russia.
3. And your original plan?
In August 2017 we went with a small international team to different locations in Siberia. After filming partly undercover for three days and conducting video interviews, on the fourth day, agents from the Federal Migration Service (FSM), Russia's national migration agency, started following us. The original plan was not to get into such a situation, but to go to Siberia only once, collect our footage, and promptly leave.
4. What happened then?
On day 6, agents from the FSM came early in the morning to our Airbnb-flat to control our passports and migration cards. They said it was a routine control (it was not), and that we had to go with them to their office. Luckily, when the FSM started following us, we decided that one team member had to leave with the material we filmed, after he had received several SMS's with warnings that he should leave the town. The rest of the team decided to stay and hide another hard disk with filmed material in the microwave of the Airbnb apartment. The FSM interrogated and checked our passports for two hours, then after a call with the German embassy in Vladivostok they decided to let us go. Back in the flat, we were surprised to find the hard disk still in the microwave. The next day, we had a call with the producers and decided not to continue filming in Russia, but to leave instead.
Credit: Arina Smirnova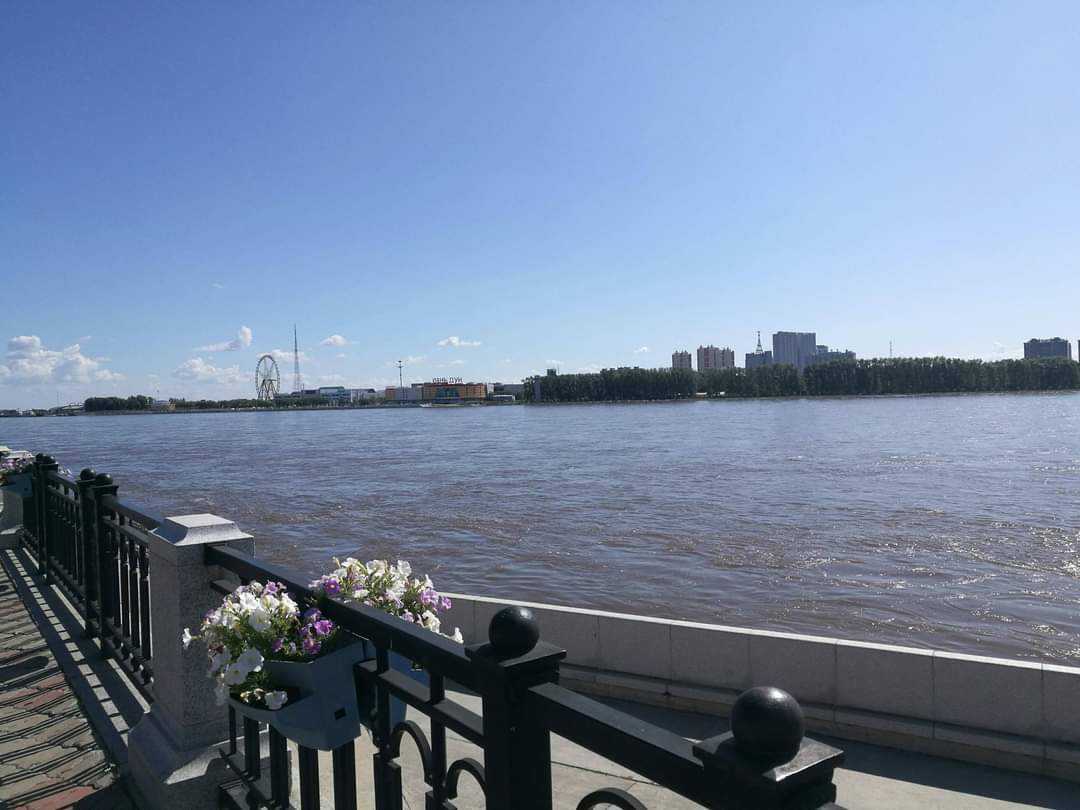 Credit: Andreas Rossbach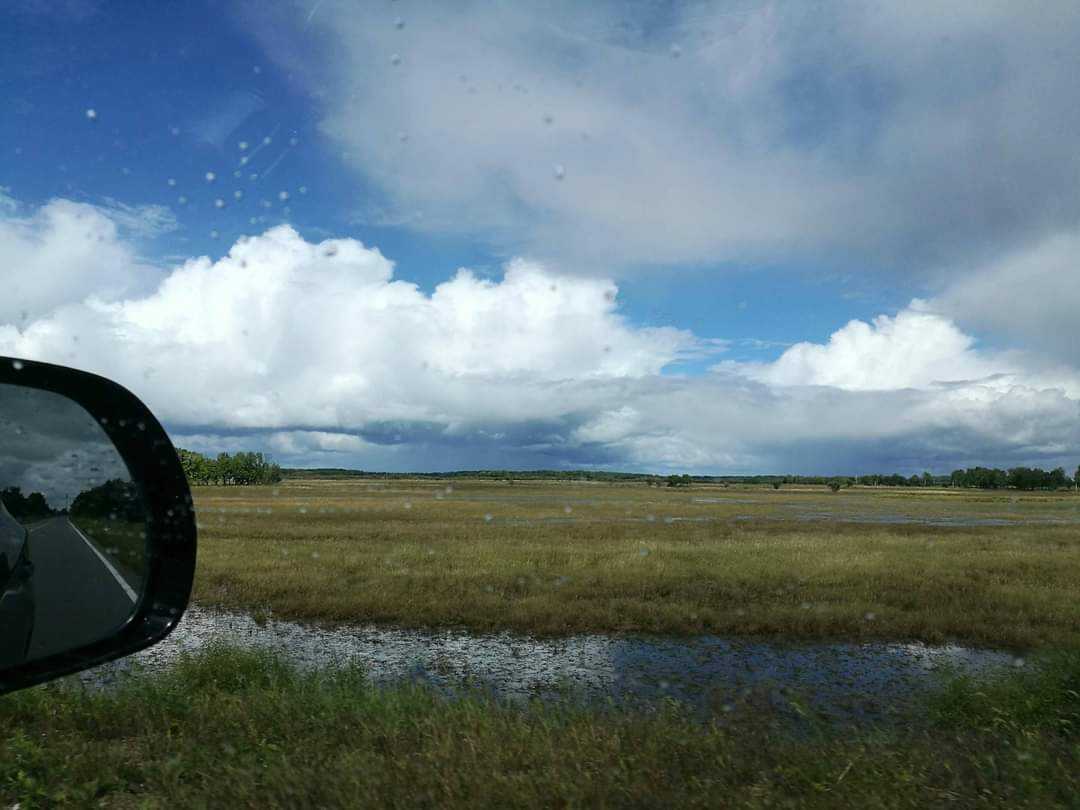 Credit: Andreas Rossbach
5. Were you expecting this kind of difficulty?
We expected some difficulties and we were very careful: we had no smartphones on us, we had booked flights to different airports, and travelled partly by car. However, we did not expect that we would have to break up in the middle of filming.
6. Did you have a backup plan?
We managed to use the material we had filmed the first time and later on, another team was sent to a different city in Siberia, where more material was filmed.
7. What helped you craft this backup plan?
Before travelling to Russia we discussed multiple situations with the team. Via the Russian Ministry of Foreign Affairs and the German embassy we informed ourselves well about the rights and responsibilities of foreign journalists in Russia. When the FMS started following us, we did not panic, but stayed calm in the knowledge of our rights. During our interrogations we insisted that we would not speak about anything unless the German embassy was involved.
Advice:
Trust your team members: Support each other and communicate in a clear, transparent and regular way in the team.
Know your rights: It helped us enormously to know our rights as journalists abroad, working in a country that is notoriously not welcoming to foreign journalists. It helps to know your rights and be secure in them before going to such countries, so that if you are stopped by federal agents, you know who to call and what to demand.
Be flexible: Don't get stuck in every detail of the story. Maybe a half ideal story is better than no story at all. The back-up interviews with alternative protagonists and sources might not fully replace the great interviews and protagonists you initially planned, but at least they will assure you a minimum story.
Andreas Rossbach is a Russian-German freelance multimedia journalist who covers human rights, minorities, politics and economics in Russia and ex-Soviet countries. His work has appeared in international media such as Zeit, Zeit Online, BBC, Arte, Independent, Coda Story, Bild, Moscow Times.