Make your idea stand out from the crowd and get published.
You have a great story idea that covers several countries. You secured its financing, and you want it to be read, listened to or viewed by as many people as possible. Now it's time to start pitching, a skill journalists must hone over the years. In this article, photojournalists, writers, and editors offer tips on what makes a successful cross-border pitch.
What: media outlets suitable for cross-border stories
Cross-border stories have an advantage over local ones because they are in-depth and provide a big-picture view on a problem.
However, with many national outlets reducing their international news sections or using only press agencies to fill them, keep in mind one question when deciding where to pitch: where is your story relevant?
Go international: Make the most out of the cross-border article's strengths and pitch it to the most prominent international media outlets.
BBC News
The Guardian
Al Jazeera
El Pais
Washington Post
New York Times
El Mundo
Tips
If the story was already financed, they may be happy to publish something without having to pay for the whole production.
Bear in mind that some media outlets do not publish content financed by other institutions, such as NGOs or EU grants, because they don't want to have to include disclaimer notices by sponsors. If your piece has been externally funded, check whether the news outlet you wish to pitch to accepts articles financed by third parties.
Keep it local, too: Always try to pitch the story in the countries covered by your cross-border investigation.
Tips
Because they have fewer resources at their disposal, some national media outlets may be interested in publishing cross-border stories which they wouldn't be able to fully finance.
Where: places where you can find contacts or identify the right editors
Check the website of the media outlet
Check Twitter or LinkedIn to find the contact details, if you identified the right editor
Use Facebook journalists groups, ask the people in the group if they have contacts
Create your own network—people you've met at conferences, seminars, etc. or if you are a member of a professional journalistic association
Journalists' corner
What are journalists' strategies for pitching a cross-border story?
Sanne Derk, photojournalist, the Netherlands
Where can I find commissioning editors and other contacts?
I find photo editors primarily through three channels: first, I visit the renowned international photojournalism festival Visa Pour l'Image in Perpignan, France, every year. When attending the professional week, it is possible to meet international photo editors. There are also opportunities like the New York Times Portfolio Reviews, for which people can submit their portfolio, and if selected, they are invited to New York to meet with editors. These can be great venues for newcomers since they allow you to establish contacts with editors. Moreover, there are often lectures and workshops or expos where you can meet other photojournalists.
Second, I am a member of several photojournalism associations, such as Women Photograph and Beeldprofessionals in the Netherlands. These networks can help you find funding opportunities, put you in touch with commissioning editors, and also provide workshops and mentorship programmes.
And third, my final tip is old-school: I spend hours online looking for the emails of editors from hundreds of media outlets, and send them my pitches.
How do I write a pitch?
Photojournalism pitches tend to be shorter than pitches for text-based articles. Think about them as an elevator pitch, where you only have a few lines to capture the editor's attention. Be precise: what is your story about, why is it important, and why should it be published in this particular outlet? While the email itself should be short, make sure to attach a PDF with a longer synopsis and your pictures, in order to provide a fuller picture of what you're selling.
Piotr Drabik, journalist, Poland
How do I write a pitch?
I have a checklist for my pitches that I always follow:
Be specific: have a list of potential contacts for your article, provide a simple timeline for your project, and include cost estimates.
Relevance: try to link your subject to current affairs to make it time-sensitive.
Suspense: the pitch should contain some drama—try to introduce the central tension in the story, and some protagonists, to draw the reader and editor in.
Make it personal: explain why you are the right person to write this piece, giving evidence of your personal experience with the subject. What intrigues you, what makes you mad, what do you find surprising about it?
Show you know: you have presumably researched this topic extensively. Present some interesting facts, offer some context, and provide background to the story.
Lorelei Mihala, Romanian journalist, Belgium
How do I write a pitch?
I try to be as specific as possible and make it clear what the story is about, and also include a list of potential interviews. That way, the editor will get a better sense of the article and what angles will be covered.
For cross-border stories, I would always highlight that this is an added value and that the readers and viewers will have access to a wider, more extensive view on a specific topic. It's also important to let the editor know the status of the story: if you have started researching in depth, if you've already finished some interview or even the entire reporting part.
Here are some examples of successful pitches:
Cross-border story pitch:
Dear (Name of editor),
I hope this email finds you well. I am writing to pitch a story about the plight of Romanian care-workers in Italy, who suffer high rates of depression.
"Italy Syndrome"
On an ordinary Sunday in the parks of major cities across Italy, it is common to see groups of women speaking in Romanian. They are "badante," an Italian term for female care-workers who look after elderly patients 24 hours per day, six days a week. Sunday is their only day off, and many want to leave their employer's house—which some call "prison." If it is bad weather, they go to church. They don't want to spend the money they saved all week in cafes. But they want to take a break from their work and talk to somebody in their own language, find advice, complain, laugh, take a breath of fresh air together.
"Italy Syndrome," as the specialists call it, affects women from Eastern European countries working in Italy as "badante." In many cases it leads to depression, but few women ask for help, according to researchers at the Udine University studying the syndrome. Last year alone, 3,177 women sought treatment for depression at Romania's biggest psychiatric institution, in Socola, of which 5% had symptoms of "Italy Syndrome." According to the National Institute of Statistics in Italy, the biggest community of foreigners in the country is that of Romanians, who make up about 23% of the 5 million foreigners with residency in the country. According to the UN, in 2015 Romania was the country with the biggest migration rate after Syria. More than 3,4 million people left Romania after the fall of communism, representing 17% of the population at the time.
Together with an Italian journalist, I travelled to Romania and Italy to report on the suffering badante with funding from a Reporters in the Field grant offered by the Robert Bosch Stiftung. I thought this feature could be of interest to Al Jazeera since your slogan is "Giving a voice to the voiceless." If you are interested in the story, we also have videos, so it could be a multimedia article.
Please let me know what you think.
All the best,
Lorelei
Note: The article was published in Al Jazeera.
National story pitch:
Dear (Name of editor),
I hope you are having a great day.
The award-winning photojournalist Sanne Derks and I would like to pitch the following story to you:
How Lockdown Leaves Amsterdam's Ladies of Love Lost
A homeless man hobbles alongside empty canals, while the wind howls through narrow alleyways nearby. It is night, and the streets of Amsterdam's red-light district are desolate. Usually thronging with drunken tourists, now the only sound to be heard is the squeal of seagulls. With sex clubs closed to curb the spread of the coronavirus, sex-workers, pimps, and bouncers fear bankruptcy. Many cannot access the one-off corona emergency support that the government promised to all freelance entrepreneurs.
We propose to write a feature-length article with photos that explores how COVID-19 lockdown measures are affecting sex workers in Amsterdam's red-light district. We will speak to four women about how they are experiencing the outbreak, why some can't access government support, what increased risks there are for those who do not receive funding, and also learn how some sex-workers are continuing to work from home. In addition, we will speak with trade representatives who have set up an independent emergency fund for illicit workers, and with the City Council about their controversial redevelopment plans for the neighborhood.
We believe the story fits Deutsche Welle since your mission is 'providing unbiased information for free minds' and encouraging people to dialogue. Please also see some example photos attached.
We look forward to hearing back from you.
Kind regards, Ingrid & Sanne
Select previous publications:
Married, raped, abandoned: the shocking sex trade of Syrian refugee girls
—Sunday Times
Bolivian indigenous women cope with climate change
—Al Jazeera
Rios communities turn derelict buildings into homes
—The Guardian
About us:
Sanne Derks is a Dutch photojournalist, with a strong focus on social documentary projects. She has been published in various media outlets such as The Guardian, El País, and Deutsche Welle. She is a member of the Women Photograph network and a Fellow of the Robert Bosch Foundation. In 2019 she was awarded the 3rd prize of the De Zilveren Camera, a prestigious Dutch photojournalism award, and was selected for the New York Portfolio Reviews and nominated for the 6x6 Talent Programme of World Press. http://www.sannederks.com/
Ingrid Gercama is a prize-winning journalist based in the Netherlands. She mostly reports on social, environmental and health issues, and has been published in the Sunday Times, The Guardian and the New Internationalist, among others. She is a Fellow of the Robert Bosch Foundation, and a grantee of the European Journalism Center, the Pulitzer Center on Crisis, and Free Press Unlimited. She was also awarded the prestigious Lorenzo Natali Media Prize from the European Commission for her reporting on the Ebola epidemic in Liberia. http://anthrovision.com/
Note: The article was published on Deutsche Welle.
Editors' corner
What do editors look for in a cross-border pitch?
Anaella Safdar
Europe editor, Al Jazeera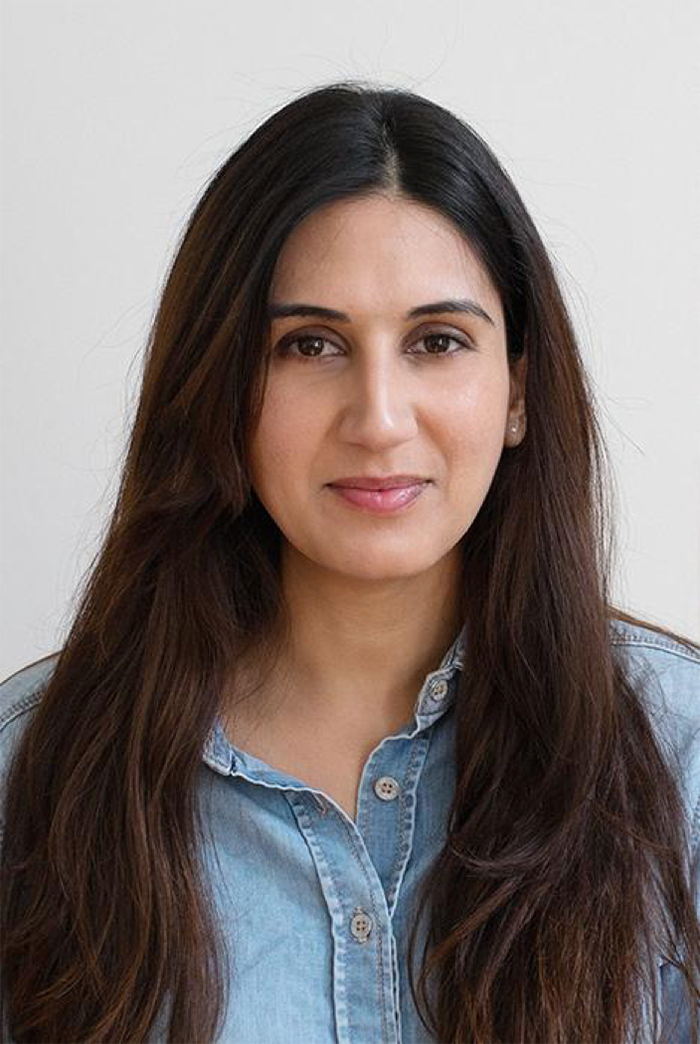 Exclusive reporting from both countries: Be clear from the start about the unique access and knowledge that you have. Choose under- or unreported stories and mention specific people you will interview, who are affected by your topic. Editors will value material that can only be provided by you.
A specific angle: Because cross-border reporting involves two (or more) countries, some pitches are sprawling and confusing. However expansive the story may be, you should be able to explain it in a couple of sentences. What's exclusive about this story? Who's affected? Who's being held to account? Why is it important?
Multimedia content: Since cross-border stories take up significant time and resources, offer the possibility of a variety of content, tailored to whichever organisation you're pitching to. In addition to a written feature, for example, offer high-quality photos, video, potential podcast material, or interactive elements.
Details on budget: Once an editor shows interest in the story, be prepared for questions about the budget. Have a list of your potential expenses ready so you can negotiate.
Timothy Large
Programme Coordinator - IJ4EU Fund for Cross-Border Investigative Journalism (International Press Institute)
Previously an editor for Fellowship for Journalistic Excellence and Director, Journalism and Media Programmes and Editor-in-Chief at Thomson Reuters Foundation
Natalie Nougayrède
Editor at The Guardian and fellow at the Robert Bosch Academy, Berlin (2019-2020).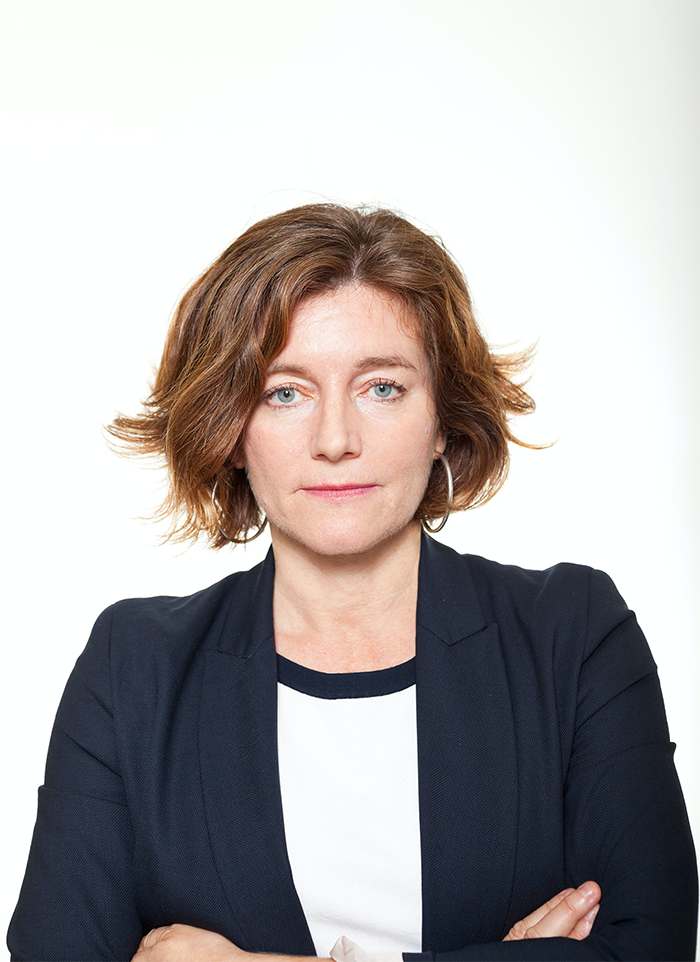 A good pitch is clear and brief—it gives the basics of the story or the question the journalist wants to look into. But it should start with a sentence about the journalist—presenting him/her/the team. In particular, it should say where you are based and whether the pitch involves travelling away from your base.
The most important to-do: the pitch needs to clearly state why this story matters and how the way in which it will be covered will add to what is already known or understood. This means there needs to be a bit of benchmarking: what have other media/journalists already covered about this story and what is the angle or question that hasn't yet been raised, and would now be looked into? The biggest don't-do: a pitch should never read like an abstract essay or something that comes out of a think tank paper. I find that pitches that don't include a strong human dimension or human story tend to be much weaker.
It's worth following up with a second email if you didn't get a response to the first one, but don't insist too much beyond that. Editors will know a good pitch (and one that fits their editorial goals) when they see one. Keep in mind that being rejected by one media outlet doesn't necessarily mean the pitch is bad—it could simply mean there's a better home for this story elsewhere.
How would you see a pitch structured?
First a sentence about the journalist (profile, where, what experience), then two sentences about the basics of the story, then two paragraphs about why this matters and how this story will show or uncover something that hasn't been shown or uncovered before. End by suggesting that you'd be happy to discuss and finetune the angle of the story with the editor.